THE BARBICAN WAS NEVER 'SOCIAL HOUSING'


There's a kind of urban myth about the Barbican estate, which has stuck. It is the idea that the Barbican Estate was a 'Council estate', and therefore the original occupiers were 'council tenants' and the Barbican estate was social housing.
A City brochure for letting the newly built Barbican flats. The Barbican estate was indeed built by a local authority – a rather unique one, The City of London Corporation. They didn't build the Barbican estate as social housing.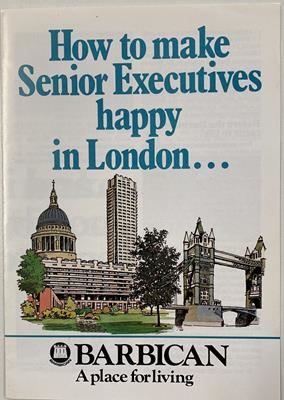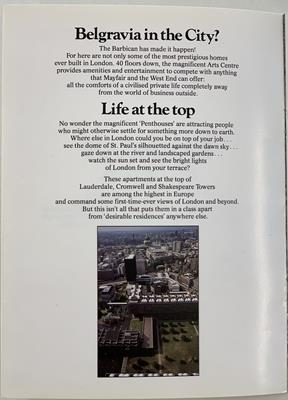 They built it to make a profit. Their intended market was rich executives and the City Corporation let Barbican flats out at the top rents they could achieve. Then Margaret Thatcher gave tenants of local authorities the 'right to buy' their flats. Everywhere else in the country that did mean 'council tenants' in the usual colloquial sense.

In the Barbican, the tenants were not 'council tenants' as we would normally understand the term – they were stock brokers, lawyers, and City business people. But the City was a council, and the people living in the Barbican were tenants and they suddenly discovered they were very pleased to be council tenants because they could buy their Barbican flats at a hefty discount.

Barbican tenants bought their flats over the years and the City sold many more at full market price. Now the Barbican estate is a predominantly privately-owned estate like any other high-class estate built in London in recent decades – just rather more high-class than any of the others.